Jabeco's remote, continuous borehole monitoring and control system.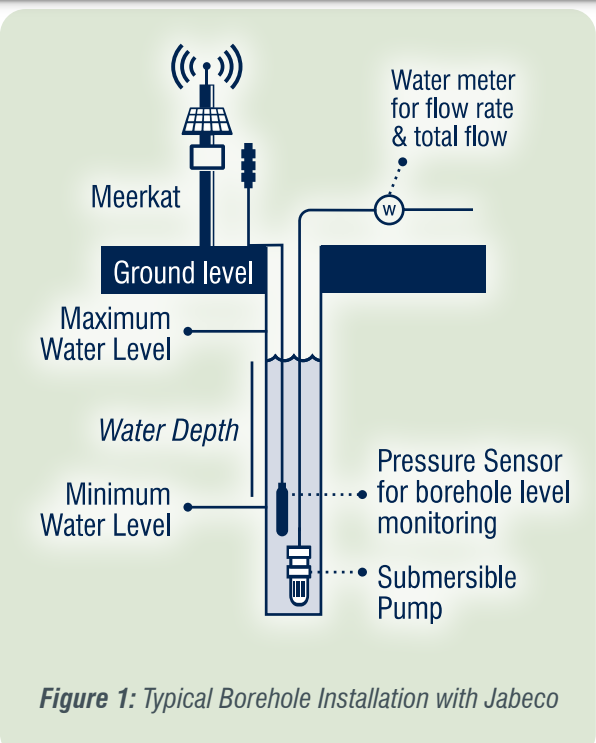 Borehole Monitoring System
It allows for;
Basic Pump Control
Scheduled and Conditional Pumping Control
Yield Monitoring
Borehole Recovery Times
Communication to Remote Locations
This allows for properties, which can be used to optimize the borehole use. Such as instantaneous water capacity, long term borehole depletion, recovery period required and maximum continuous water flow rate.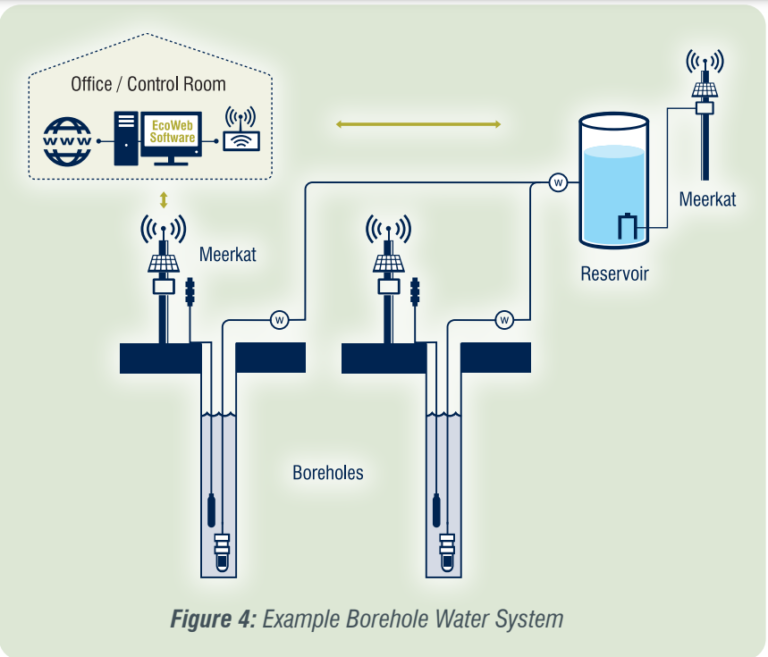 Borehole Level and Flow Monitoring
A borehole level sensor is placed a few meters from the bottom of the borehole, or at the lowest desired level. The flow meter would be placed at the top of the hole, and both will be connected to the Jabeco Control Unit.
Jabeco offers an integrated solution for a system;
1. Real-time monitoring and status display.
2. Scheduled and or rule-based control of borehole pumps.
3. Implements rules to prevent exhaustion of boreholes, overflow and water losses in pump lines.
4. Initiate and alert of alarm conditions,
5. Maintain history of water usage and devices actions.