The Jabeco Fertigation Control module integrates with the Jabeco Irrigation Control module. Users can regulate the amount of fertilizer added to the main water line.
Fertigation Scheduling Module
The EcoWeb control software, which is hosted on a PC in the control room or office, connects via the Jabeco radio network to the JFERT control module in the pump house. 
• It measures flow in the main water line and fertilizer lines.
• Controls fertilizer valves or pumps for up to seven fertilizer lines.
• Control vacuum pumps as required.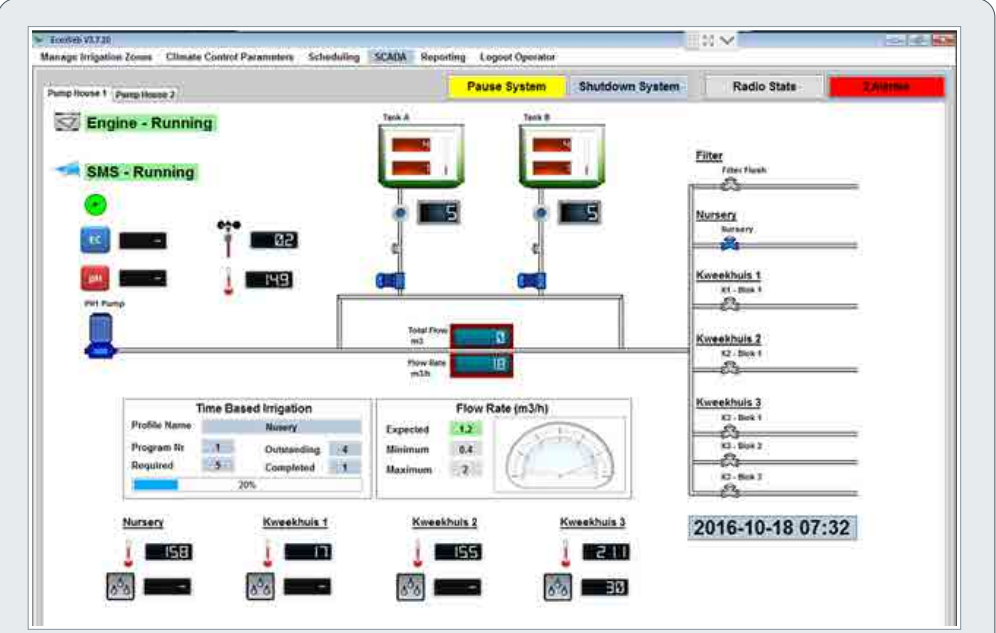 Real-time monitoring features:
The SCADA display provides real-time status monitoring of all active devices, and allows for certain manual control.
• All system failures and exceptions are logged for the user's attention. An SMS module may be incorporated sending priority alarms via SMS to configured users.
• Comprehensive reporting is available, allowing the user access to the neccesary data required to optimise the fertigation system.