The EcoWeb Dam Level Control module allows users to regulate water levels through scheduled or rule based pump control functions.
It supports the following functions:
Water level monitoring and pump control on each individual dam or reservoir.
Measurement devices such as flow and pressure meters may be associated with pumps for monitoring and
control purposes.
Scheduled and automatic pump control options are available.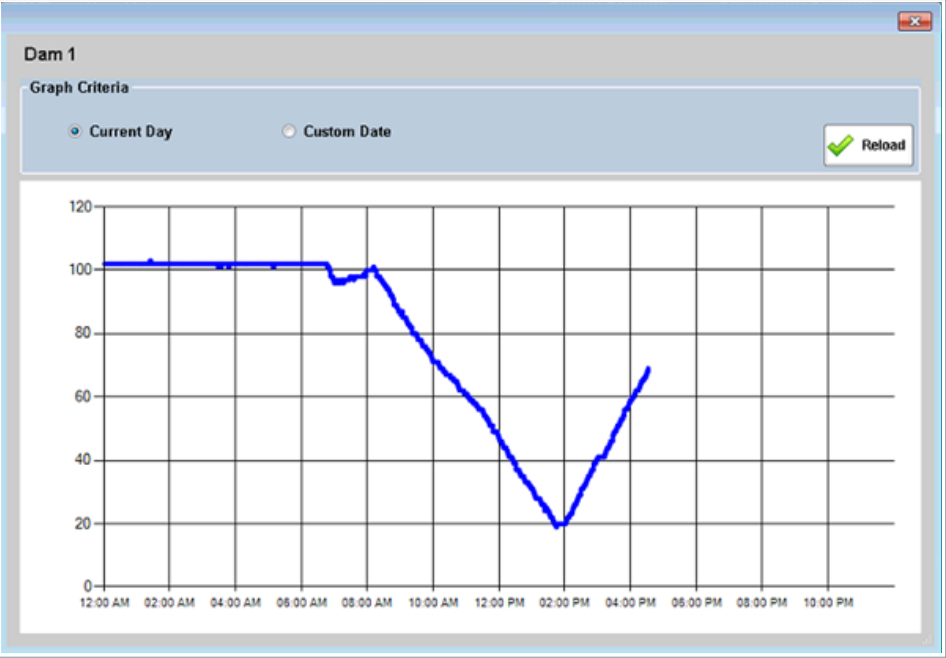 Scheduled and Automatic pump controls:
Scheduled:
- Are time based.
- Unlimited schedules can be created, activated and deactivated as required.
- Schedules can repeat at preset intervals during a day if required.
- Pre-set water levels can influence schedules.
Automatic:
- Completely autonomous.
- Pumps are set to start at a preset minimum level, and stop when it reaches its preset maximum level.
- Manual override functions are available. of the preset rules.