The most effective type of water management system, using Jabeco products that directly control devices in the field without any control system interaction.
IRRIGATION SYSTEM WITH A STAND-ALONE CONTROL UNIT
• Jabeco Base Module provides wireless irrigation control.
• The Base Module interfaces with inputs and outputs from a third party controller and provides wireless communication to JIO and Field Module communication devices which allow control of the devices in the field.

WIRELESS LINK
• JIO units can be set to provide stand-alone wireless control between devices.
WATER LEVEL CONTROL SYSTEM
• A Jabeco WLC is set to keep water levels of reservoirs or dams at consistent levels.
• A WLC system consists of:
– Water Level Base Module 
– Field Module (FM) and/or JIO
– Water Level Probe (WLP)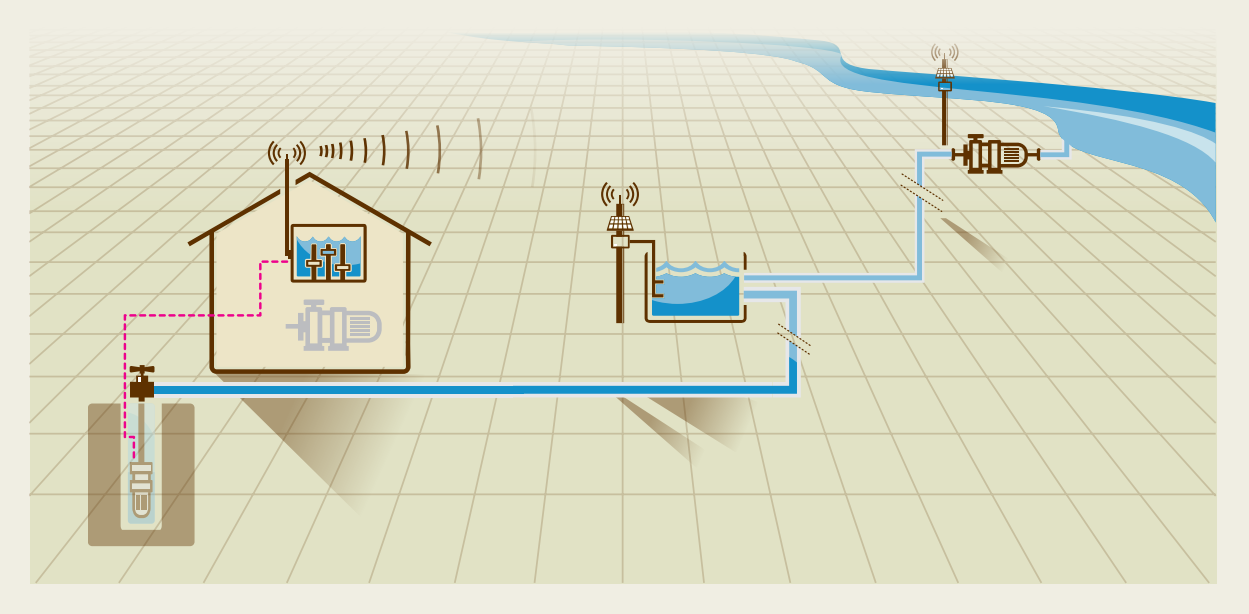 Source Control
The WLC receives water level readings from a water reservoir. Depending on the pre-programmed limits, the controller activates a main supply pump to fill the reservoir, and deactivate it once it's full. If the reservoir gets depleted faster than it can be supplied by the main supply pump, an auxiliary pump can be directly or wirelessly activated to replenish it.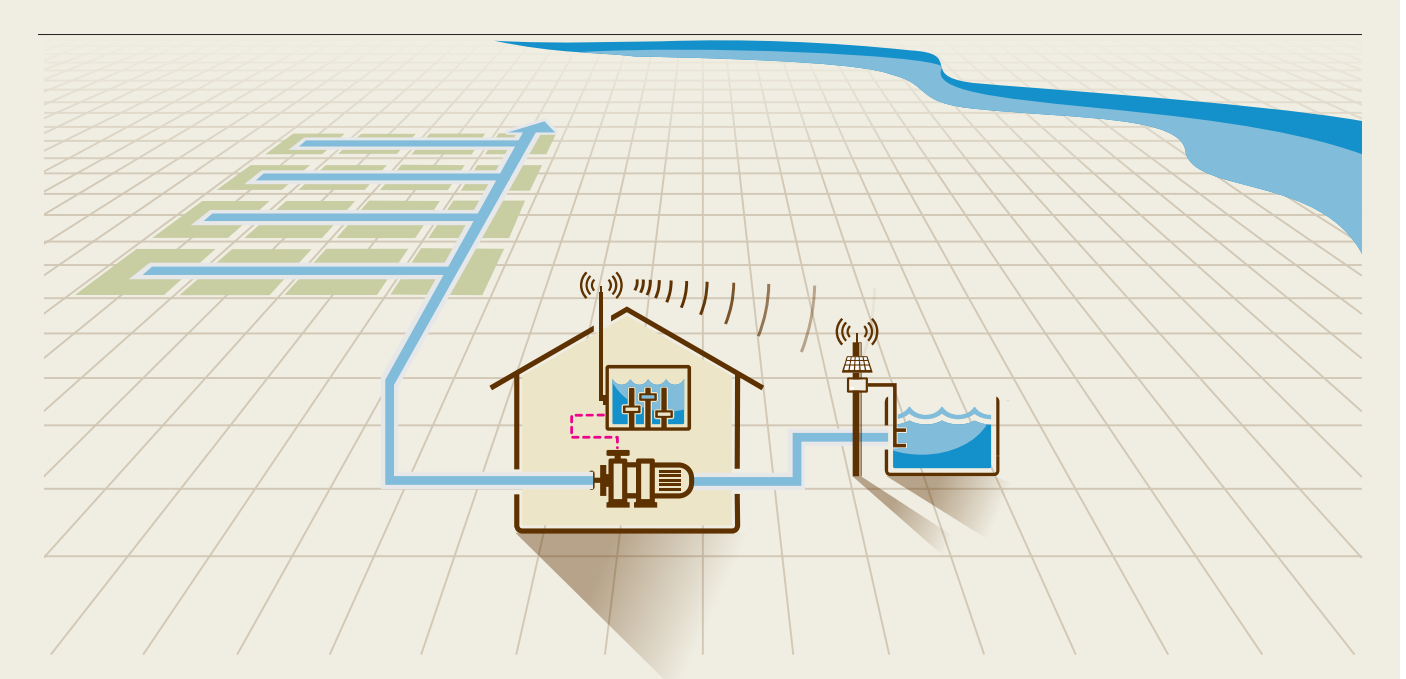 Irrigation Control
The main irrigation pump draws water from a reservoir through irrigation lines. If the water level readings are within a certain range, the WLC activates the main irrigation pump. The pump will stop when the preset low level is reached. The auxiliary pump can be activated to assist the main pump in a booster configuration.